We value our clients' experience at South Anderson Veterinary Clinic. Read through some of our client's testimonials below.
Dr. David Eddleman
---
"Our family has been with SAVC for over eleven years. The care our dogs have received has been extraordinary in everything from routine matters to complex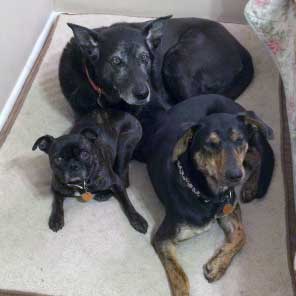 surgeries to rehabilitation following surgery. (One of our pack, a beautiful husky mix named Shades, lived to age 15 and 2+ months, 4 1/2 years after experts said she would, with the surgical skill of Dr. Eddleman, the diagnostic workup of Drs Eddleman and Park, and compassionate care from the entire team.) The rehabilitation program is detailed, individually tailored and designed around functional fitness. To us, SAVC equals excellence, expertise and enthusiasm."
- Thank you to the whole team from the Roberts family: L.A., Moose, Rembrandt (and Sabra and Shades in heaven, of course!)
---
"Words cannot express the gratitude I have for Dr. Busick and the care and treatment she gave our Doberman. Storm underwent minor surgery to remove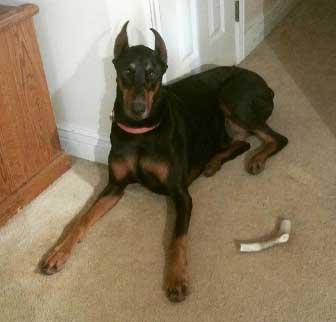 a mass at another veterinary clinic and developed complications from this. We consulted Dr. Busick for a second opinion. She quickly realized he was in serious trouble and needed immediate treatment. Her expertise and knowledge in emergency veterinary care allowed her to evaluate his condition and begin correct treatment. I am happy to say that Storm has returned to his pre-surgery status. Thanks to Dr. Busick and the staff at SAVC for their excellent care. I highly recommend SAVC for care of your pet. They show compassion and concern for both you and your pet."
- Michelle Eash
---
"I love bringing my animals in. The staff is wonderful and treat us and our fur babies very well. Just a few months ago we had to make a difficult decision to let our Rottweiler Sophie cross the Rainbow bridge. Dr. Busick took numerous calls from me over the course of a week to try and answer any questions that I had. Dr. MacQueen was on staff when we came in and was more than amazing with my teenage daughter along with my husband and myself. It was a terribly sad situation that was made slightly easier by the staff. I see many complaints about the prices, however, I feel that they are incredibly reasonable and discussed before we make any decisions which I appreciate. We have three dogs and two cats and I wouldn't take them anywhere else."
- Amanda Cox
---
"It says a lot to me about the staff that when I say to my dog that he is going to the vet, he gets so excited and will actually go and sit by his leash. Keep up the great job!!!!"
- Erica Hendricks
---
"I appreciate your trying to think of ways to lessen the trauma of vet visits for my cat- she's a rescue cat and has always been very fearful of anything and everything outside her little world of a home. I feel so bad for her, and appreciated that you cared about her emotional state as well."
- Jennifer Schrader
---
---